A space where high tech wine & high tech surfaces collide!
Precision Countertops has installed surfaces in many wineries across the Willamette Valley, but none quite like the newest addition to Stoller Family Estate in Dayton, Oregon. This space is a modest 8,000 sq. ft. state-of-the-art building and features emerging technologies that connect guests directly with new forms of wine education. 
The East Bar
The East bar features quartz countertops with a show stopping waterfall edge, and a 136 sq. ft. immersive jumbotron display behind the bar. The screen showcases brilliant 4K drone footage from Stollers vineyard. This bar serves a prominent the focal point for this extra large space.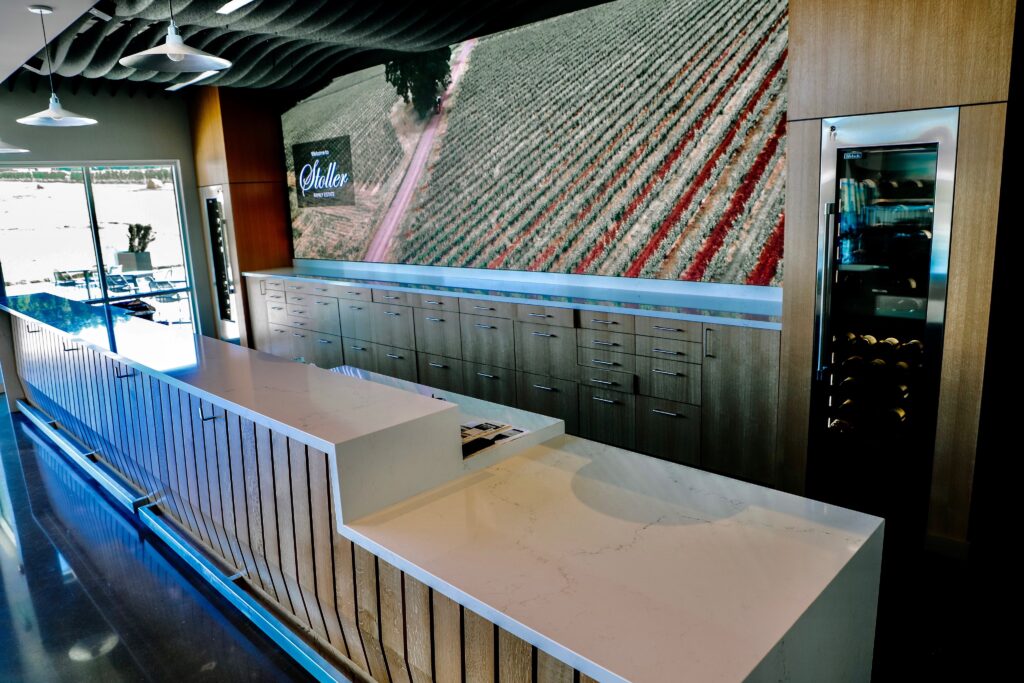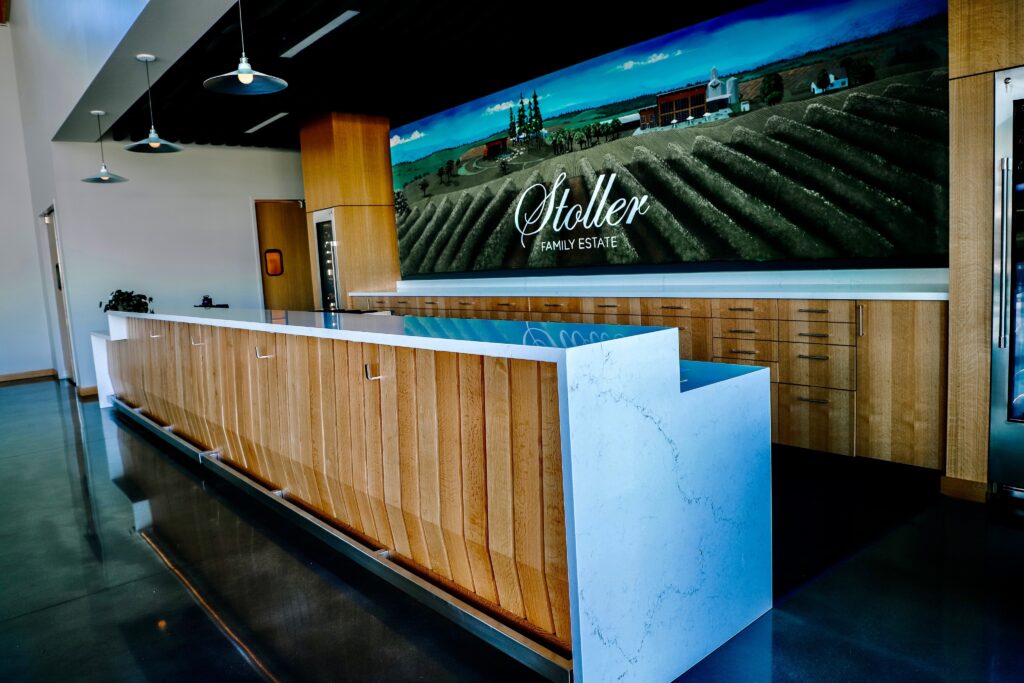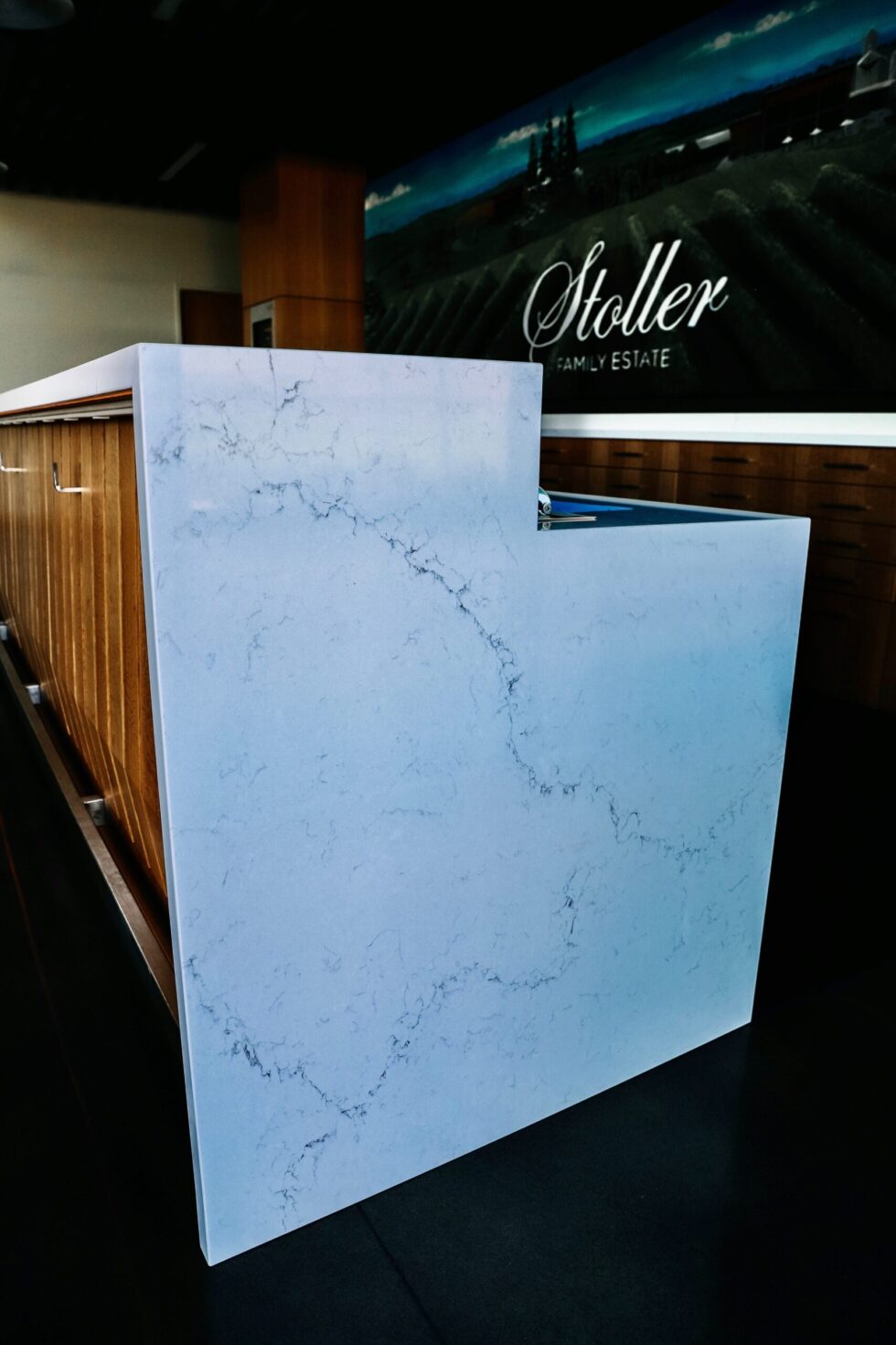 A high traffic space demands a strong surface.
Quartz is the perfect selection for a space used for wine tasting and will stand up to the test of time. Quartz has rapidly gained popularity over the last few years because of its many benefits..and its beauty. It is heat and stain resistant with no need for special cleaners or sealers. This bar space will continue to look just as good as the day it was installed, even after thousands of wine tasting guests.
Considering quartz for your project? Here are some features that set this surface apart.
Quartz Countertops are Durable
Commercial spaces face a lot of wear and tear, especially for those in tourism. That said, you want your countertop to be hard-wearing to increase its longevity. Quartz is dense and resistant to scratching and other damage.
Quartz Countertops are Versatile
Natural stones are limited in their color schemes, but with the different mixtures of materials available, quartz countertops can be made to suit your aesthetic! If you want a quartzite countertop, don't fret! They offer a number of different colors and patterns.
Quartz Countertops are Hygienic
Quartz countertops are easy to clean and sanitize! This is very important considering the current climate. You don't have to worry about these countertops holding on to germs after a thorough wipedown — they are low-porosity and can withstand staining.