Stone withstands the test of time, but trends change through the years!
It's a treat to share the commercial projects we play a part in here in the Pacific Northwest, and it is an even bigger treat when we can help update a space that we installed many years ago.  Located in Portland's South Waterfront district, sits the Mirabella tower. A high rise retirement community in this prime location offers urban living within walking distance of some of the best that the City of Roses has to offer. 
In 2010, our team in installed granite countertops at the Mirabella and the front desk was truly the star of the show. During the time of install, granite was very on trend and the only appropriate choice for a modern high rise. Trends have since changed and while we still offer and install granite, design taste has trended away from complex natural stone and towards sleek looking quartz in recent years.
Here are some photos from the original install in 2010.
The new front desk frame while in production at our facility.
And finally, the updated front desk after install!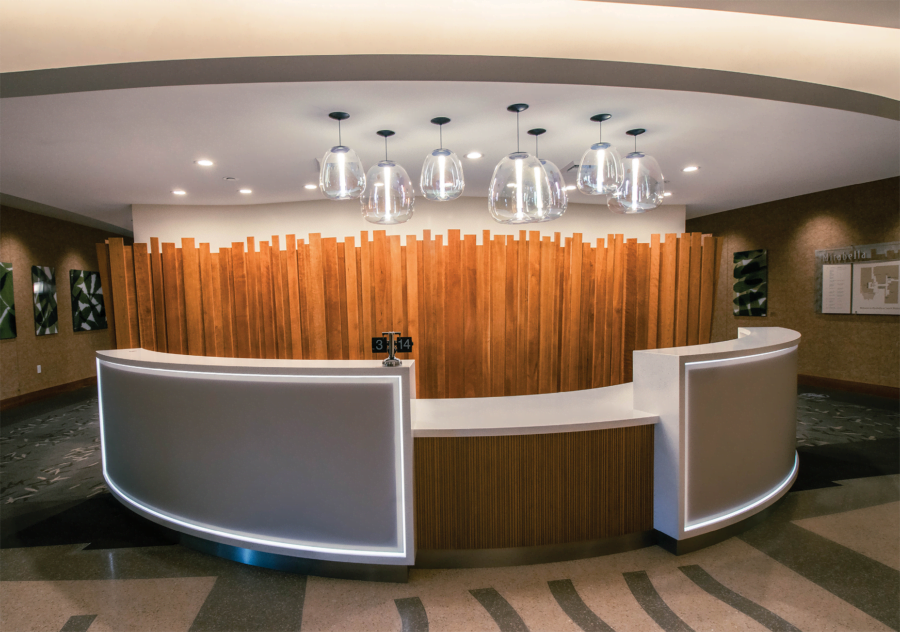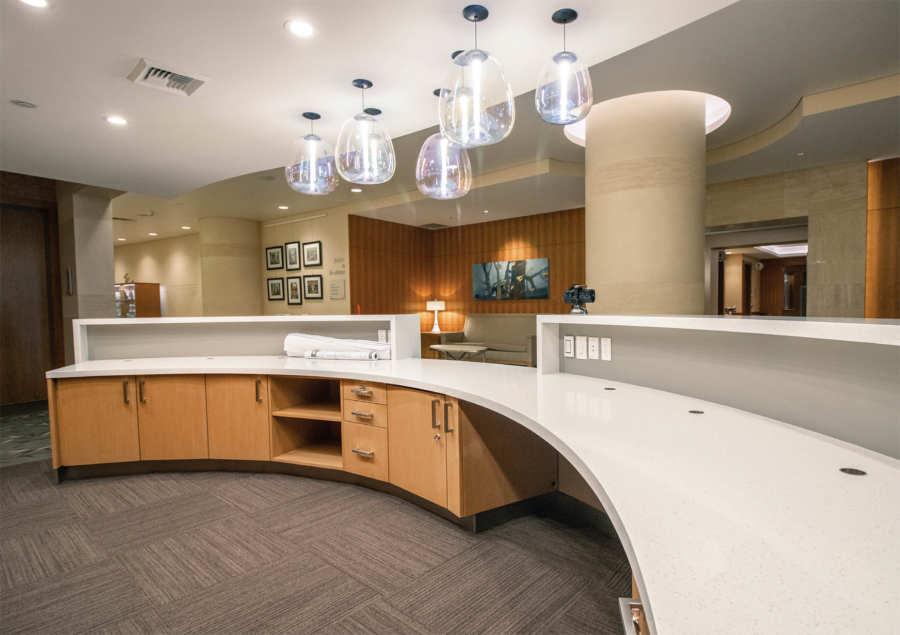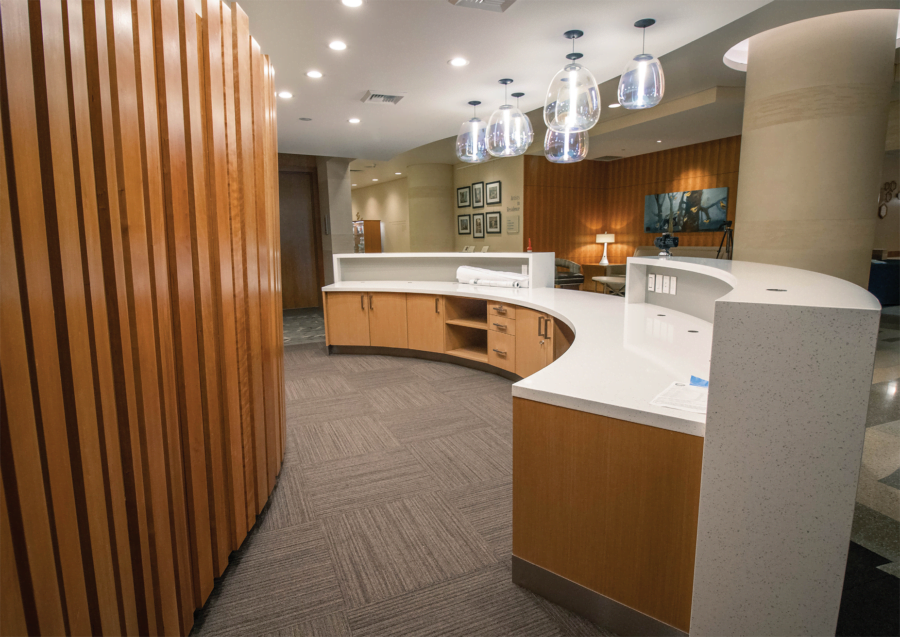 The new desk is truly one of a kind. It's amazing how new countertops and the addition of on-trend lighting can make a central space like this look brand new! This entry space is sure to wow both residents and guests for years to come.
To browse more of our commercial projects, click here.