This custom home in Lake Oswego made our jaws drop!
When we visited this newly built home in Lake Oswego, our jaws dropped! This home is absolutely stunning down to the littlest of details. The homeowner, Sarah shares with us what it was like to build it.
Read on to see some of the details (and surfaces!) that make Firwood Farmhouse so special!

What do you wish you knew about building a custom home before you started?
Why didn't we do this sooner?! All jokes aside, a few things come to mind. Do as much research, go into as many spec homes and really know what you like, make mood boards because there are so many decisions that you will make with tile, countertops, light fixtures, paint colors, pulls, upgrades (built-ins, shiplap, floating shelves). I feel like I am so much more knowledgeable now and probably would have made a few design selections differently.
Also, there are places in the house where you don't need to splurge.  So really think about where the spaces you, friends, and family will be using the most and prioritize those areas first. For example, we did some more expensive upgrades to bathroom tile in two of the bathrooms upstairs (guest bathroom and kids' bathroom one day) and no one ever sees those or goes into those bathrooms. You can find a nice basic tile and lay it in a herringbone pattern and get a fun look without spending a lot of money. Finally, I wish I would have done more neutral tiles because you can always add in color and patterns with your decor/towels/bathmats, etc.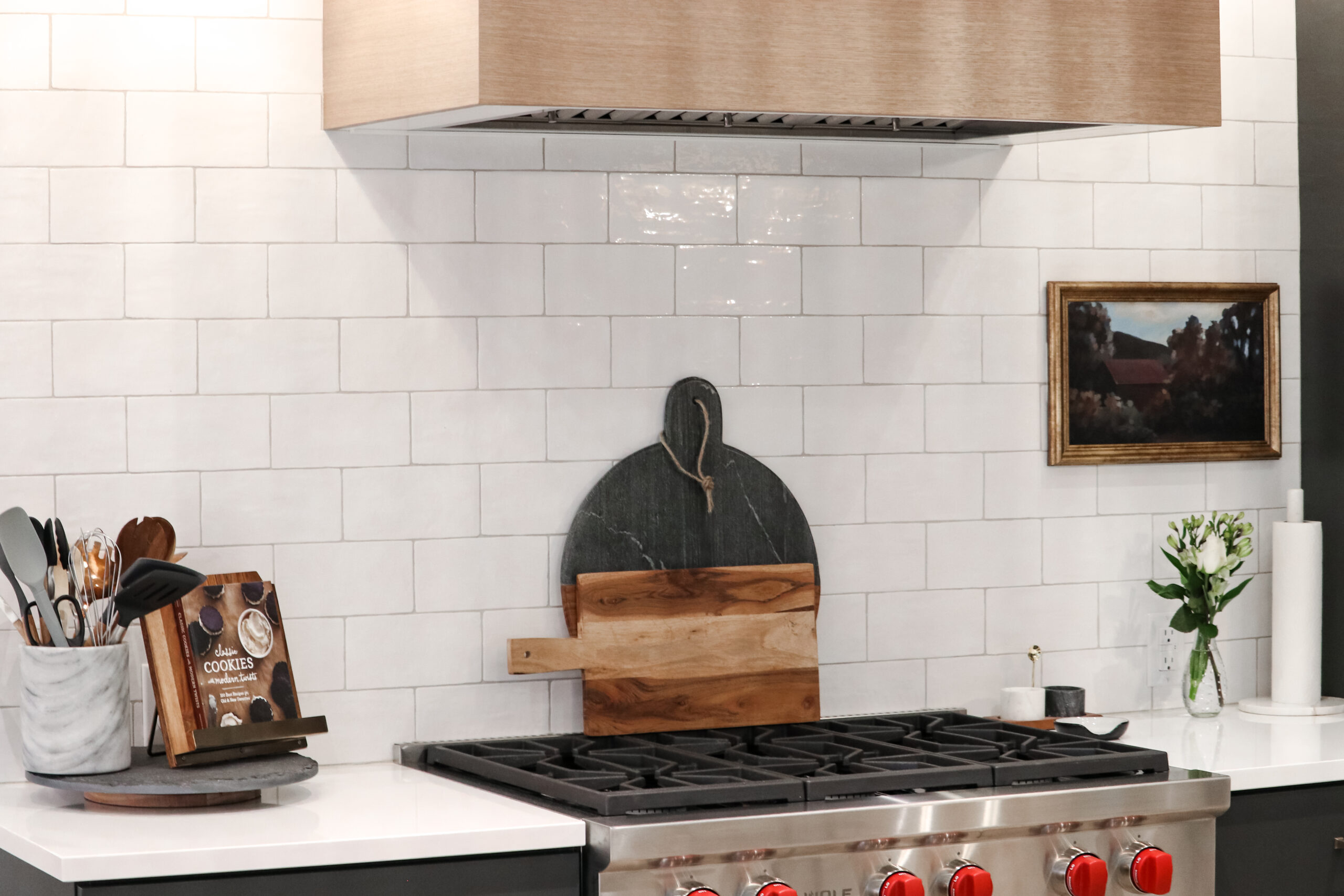 "Don't feel like you need to splurge on expensive upgraded tile, basics will be timeless, and you can always add decor to spice up the space" – Sarah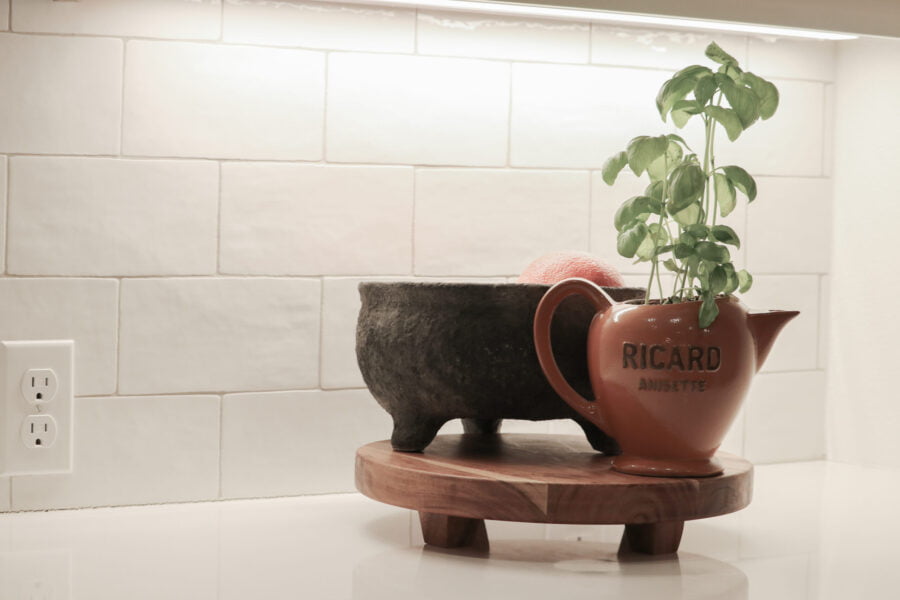 Tell us about your countertops, what was most important to you when selecting your surfaces?
We knew we wanted quartz because of the durability, low maintenance, and aesthetic appearance. I had granite in my previous home, and it had chipped from putting dishes into the dishwasher, so I was all in on quartz. We knew we wanted to splurge on our kitchen and master bathroom as those were two important areas for us.  For our kitchen we wanted a light and bright white kitchen, so we went with super white, and we wanted to balance that with a pop for the kitchen island with the concerto honed quartz. For the other bathrooms we went with seashell which is a beautiful option and can save a little.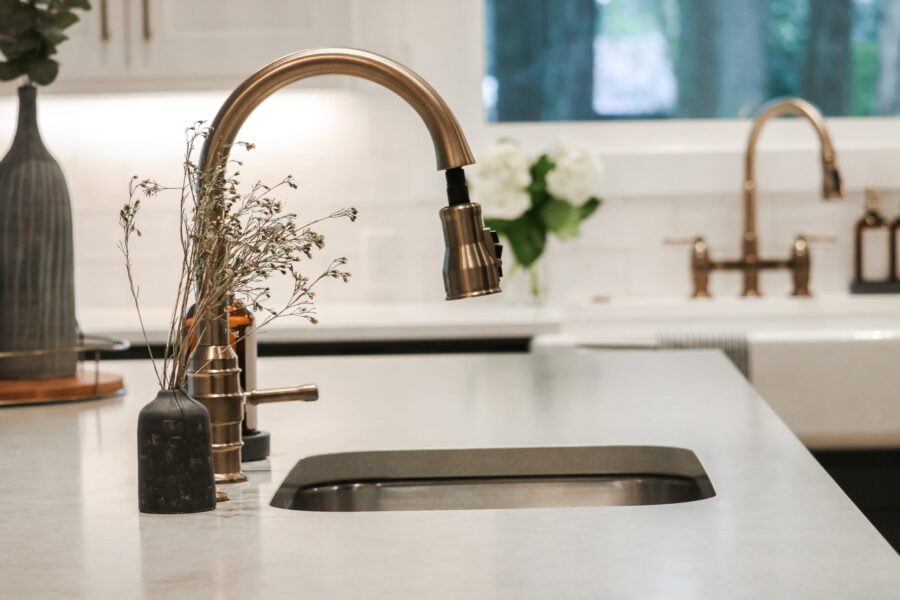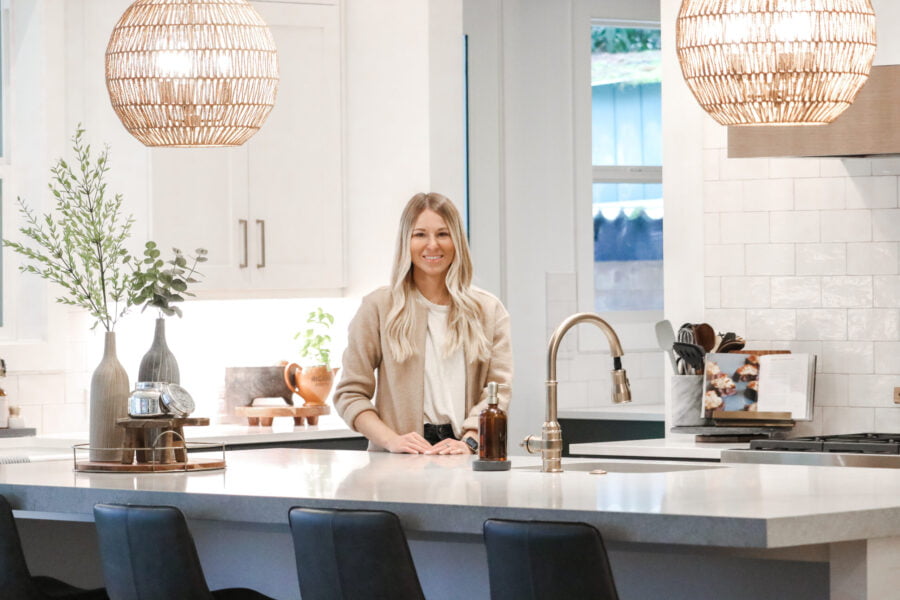 What was the hardest detail to select?
Tile! There are so many options with different shapes (hexagon), sizes, colors, designs, matte vs glossy, how you lay it (straight set, soldier, brick set, herringbone), and grout color. One thing to ask yourself when selecting is this just trendy now or will it be timeless? As well as the functionality of it. We did matte black tile in our bathroom, and you can see every hair, dust particle, etc. It's so hard to keep clean. It looks beautiful but is it functional?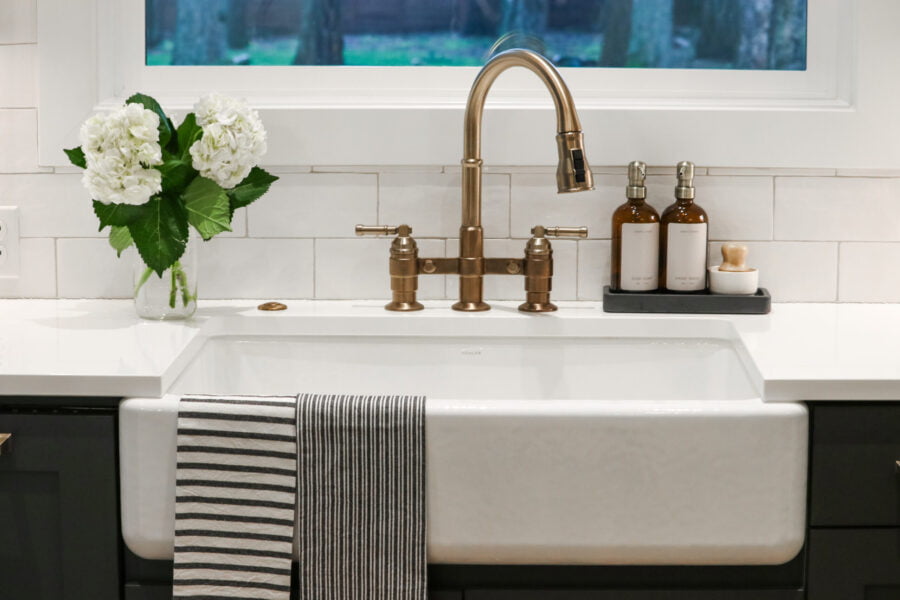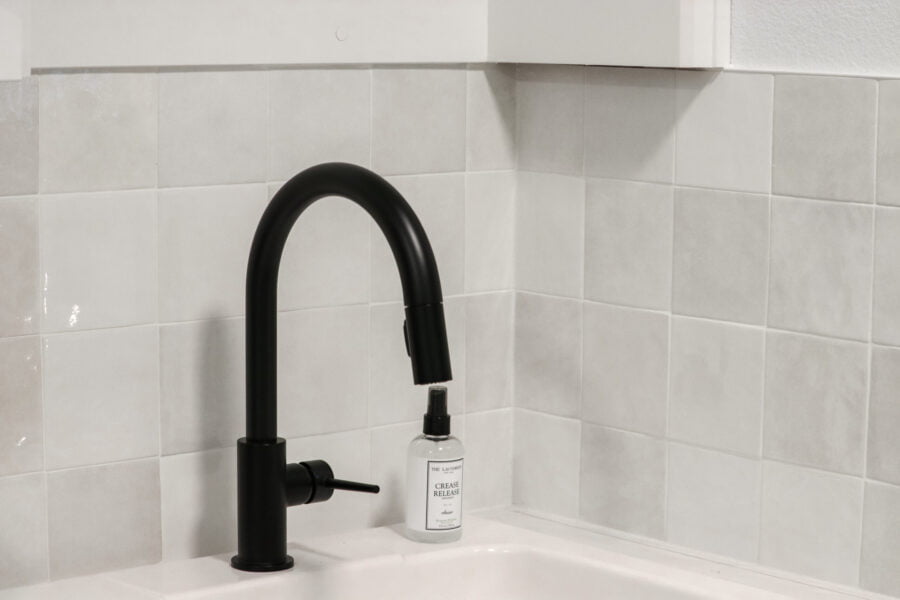 What did you enjoy most about the process?
We loved each phase of the home building process from finding land, selecting the floor plan, making our selections, and breaking ground. We were lucky enough that we lived close so we could see the house a few times a week and it's incredible to see the quality and craftsmanship that goes into building your dream home. Each step gets more and more exciting as you go through the journey. Our builder, Renaissance homes, was incredible to work with and we had an amazing construction manager that kept us in the loop and really brought us along the journey.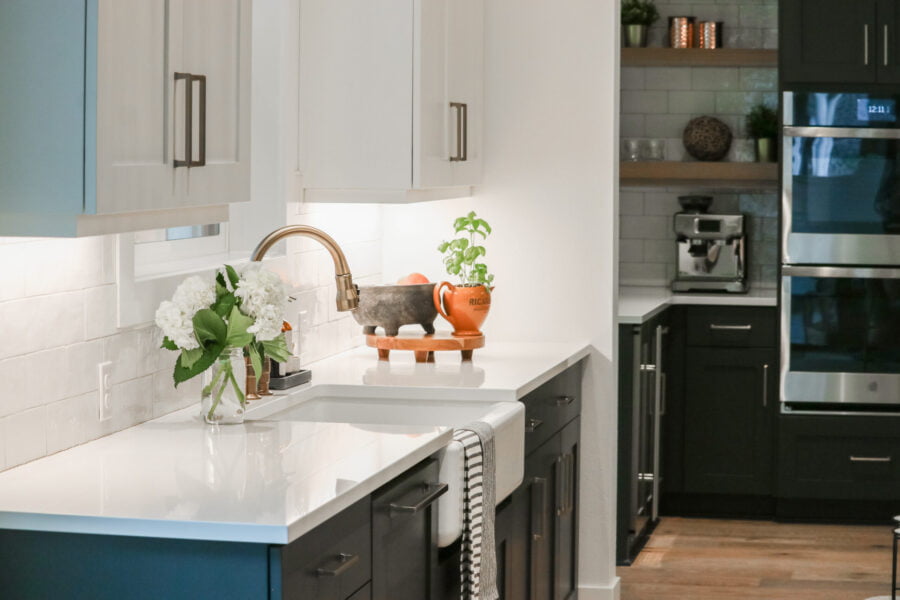 Which surface is your favorite, and why?
Our favorite countertop is the concreto honed quartz on our kitchen island. We love the way it looks.  It's not only stunning, but it also becomes a natural gathering place with friends and family in the home. We added 6cm edges to make it thicker and love the weight and texture it brings to the space.